The Best Little Cowboy Gathering In Texas is proud to have these exceptional entertainers join us in what will be our 13th Annual Gathering. Bring those dancing boots! 
*Artist & Entertainment lineup subject to change.
Our lineup for 2022 is still being planned at this time. Check back here for updates. Thanks!
Friday - Covered Outdoor Stage - 3 PM
Justin Treviño's emergence as one of the hottest country talents in Texas seems almost preordained. Born in Brownsville and raised in the Austin area, he teethed on some of country's greatest artists thanks to his father, an avid country fan and record collector. Justin plans to continue his efforts to help preserve traditional country music, both as an artist and record producer, as long as there's an audience for it. 
Friday - Covered Outdoor Stage - 7:30 PM

Unlimited Tickets Available
TG Sheppard has always had an unstoppable passion for music. This passion along with 21 number one hits and being ranked among the top 100 country artists iof all time has made him one of the most popular live performers on tour today. It's only natural with a show chock full of chart topping hits like "Last Cheaters Waltz","I Loved 'Em Everyone","Do You Wanna Go To Heaven", and "Party Time" that TG has developed a reputation as a solid performer who delivers exactly what audiences want. All this and more combined with a steadfast dedication to entertainment has truly made him one of the great Legends in country music.
Friday - Covered Outdoor Stage - 9:30 PM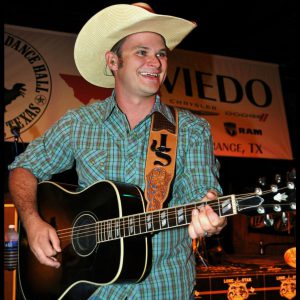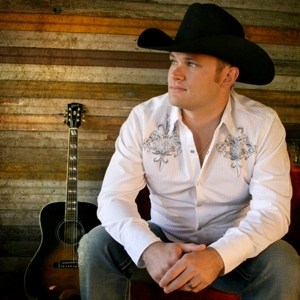 Texas singer/songwriter John Travis Slaughter is an example of what devotion and love of his trade exemplify. Being raised around a family where country music was being played in nearly every room in the house, it was only fitting that John developed a love for the music.  While playing in Texas, John's talents gave him the opportunity to audition for a spot in the band of country music singer, Roger Creager. While working for Roger Creager, John has played over 600 tour dates, with attendances reaching nearly 800,000. John Slaughter's work on Roger Creager's "Live Across Texas" album helped the organization win Live Album of the Year in 2003. John has also played on several recording projects over the last few years, including projects for Roger Creager. John has also written two #1 songs on the Texas Music Charts; "I Love Being Lonesome" by Roger Creager and more recently "Pray for Rain" by Cody Johnson. John's energetic live show and strong vocals are leaving crowds pleased and wanting more.
Covered Outdoor Stage - 11 AM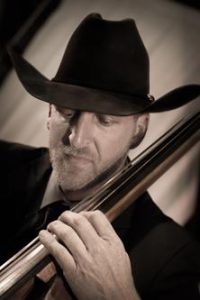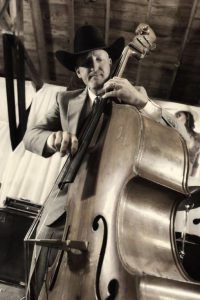 Jake Hooker was born listening to the sounds of traditional country music through his father's west Texas country band. Jake began playing the bassat the age of seven and practiced diligently until he mastered the honky tonk sound. Jake formed his own band at the age of 14 and began performing. By the age of 18, Jake was playing bass and singing full time. Jake's popularity continues to grow. His love and passion for traditional country music never ceases. He feels it is necessary to relay that love to the fans who are so dedicated to it as well. There is no doubt that Jake is strongly influenced by the sounds of Ray Price, Johnny Bush, Farron Young, Curtis Potter, Leon Rausch and Darrell McCall. He spends much of his spare time studying these artists' music in depth. Jake is consumed by his dedication to the music and his hobbies include playing the drums and learning the steel guitar. Jake's graceful and professional image on the bandstand, along with his voice and talented band, make his show unbeatable.
Saturday - Covered Outdoor Stage - 2:45 PM
Born in Pasadena Texas as the last of 5 children, twenty years after his older siblings and raised on his parents generation of music, which has been the building blocks and foundation of a certain Texas country music artist thousands of fans have grown to love today. Hitting the scene in 2001 and still going strong through the rapidly changing Texas market and holding a loyal fan base ranging anywhere from 9-90 years old says a lot about Jason Allen as an artist.
Saturday - Covered Outdoor Stage - 5 PM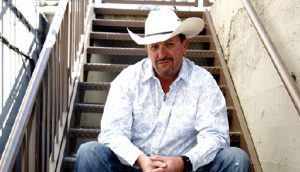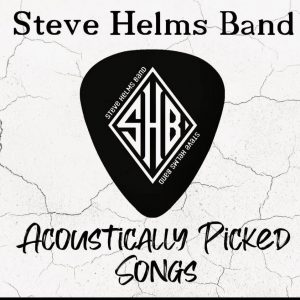 What does the University of Texas, Lone Star Park and the Texas Rangers have in common? The Steve Helms Band and the hit single "Nowhere But Texas". This new found Texas anthem can be heard playing loud and proud at all UT sporting events, at ball games for both the Texas Rangers and the Fort Worth Cats ball clubs and at the Lone Star Park horse races. Helms made his splash onto the Texas Music scene with this first hit single reaching #10 on the Texas Music chart and Texas regional Radio Report. Hitting the charts with three additional singles – "What's It Gonna Take" reaching #14, "Between You and Me" reaching #21 and "You Make It Easy" reaching #30 – fans and industry professionals alike soon discovered that this prolific singer/songwriter is a serious contender in this genre. Delivering finely tuned modern country that is filling the dance floors all across the state, Helms and his band belt tracks about things that strike deep in the hearts of Texans and country music fans alike building a solid and loyal fan base. Without a doubt Steve Helms has earned his place as a favorite in the Texas Music community but he has no plans of slowing down any time soon.
Saturday - Covered Outdoor Stage - 7:30 PM

Unlimited Tickets Available
Rick Trevino, is a Grammy-Award winning Mexican American country music artist. Signed to Columbia Nashville in 1993, Trevino began his career that year with the release of his debut single, "Just Enough Rope", the first mainstream country music single to feature separate English and Spanish-language versions. The song was included on his debut album Dos Mundos; a self-titled album followed a year later. Trevino has charted a total of fourteen singles on the Billboard Hot Country Songs charts, including three #1 singles and has recorded seven studio albums.
Saturday - Covered Outdoor Stage - 9:30 PM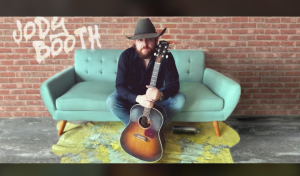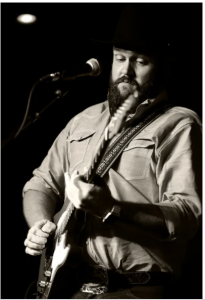 Jody Booth's DNA is made of music, literally. That's apparent in both his live and recorded performances where his easy command of the six-string is striking. Jody's vocal and songwriting talents are also remarkable. Extremely proud to be called a Country artist, he has dedicated his career to creating what he calls real Country music. Although his influences include many great predecessors including George Jones, Waylon Jennings, and Dean Dillon, he likes to say that his greatest influences remain, "My Momma and Merle Haggard, God rest his soul." His many collaborations include "I Love Being Lonesome," written with John Slaughter, Alan Huff and Roger Creager, and recorded and released by Creager. The song went to #1 on the Texas Music Chart in September 2009. "Honky Tonk Heaven," also a #1 hit for Jody, was written with Doug Forrest and Jason Cassidy, and released by Cassidy in 2011. A more recent #1 on the Texas charts, "Whiskey and Pride," was written with Tim Nichols, Kyle Hutton and Cory Morrow and released by Morrow in 2018.
Thursday - Dance Hall - 3 PM
For most of his life, Jason has delighted audiences around the world.  From the White House to The David Letterman Show and the Kennedy Center to Bob Wills' hometown of Turkey, Texas, Jason has helped keep the spirit of Western Swing alive across generations. His fiddle magic and endearing personality make him a fan favorite everywhere he plays.
Thursday - Dance Hall - 7 PM
Raised on traditional country music such as George Jones and Ray Price, Jeff Woolsey sang his first song on stage at the age of 4 to the tune of Charley Pride's, "Is Anybody Goin' To San Antone". His positive attitude is reflected in his music and is sure to please any audience. Jeff Woolsey & The Dancehall Kings are sure to keep you on the dance floor!
Friday - Dance Hall - Noon
Landon and the guys travel the great state of Texas playing traditional country music and western swing. The Dancehall Drifters are just that, a dance band, that keeps its fans on the dance floor all night.  If you love two-stepping to that shuffle beat, come out and see us you won't be disappointed.
Friday - Dance Hall - 4 PM
Billy Mata is a veteran of over 40 years in the San Antonio music scene and is celebrating more than a quarter of a Century making music with his own band, The Texas Tradition. Two-time Academy Of Western Artists Western Swing Vocalist of the Year and winner of the Academy's Entertainer Of The Year award, Billy Mata delivers authentic western swing and true traditional country music through a 9 piece, Bob Wills/Asleep at the Wheel style orchestra.
Friday - Dance Hall - 8 PM
It's always a treat to hear both Jake and Tommy Hooker playing out in the dance hall. These boys were born and raised with country music continuing a family tradition of playing good country western music. These two have a large devoted following. The obvious choice for the Friday night Cowgirl Ball, sponsored in part by Coors.
Saturday - Covered Outdoor Stage - 1 PM

Saturday - Dance Hall - 4 PM
A true fan favorite here at the gathering, Jody Nix. A true Traditional Country Music and Western Swing artist, he has been in the business 50 years. He has played dances and shows all over Texas and parts of the southwest. He leads one of the finest dance bands in Texas, they fill the floor on every song. Jody also leads a legendary mix of artists coming together for The Jody Nix Fiddle Extravaganza! See a mix of talented artists join together for a truly unique musical time!
Saturday - Dance Hall - 8 PM
Playing traditional country and western swing music, The Rocky King Band makes country music king. Rocky King was exposed to music greats at an early age and has continued the tradition. Joined by Michael Polasek on drums, Scott Moon on fiddle, Kenny Grohman on steel guitar and Duane Wavra on bass, this group is sure to get you dancing!